Summer at De Zeven Guesthouse in the Banhoek Valley
We love summertime in the Banhoek Valley. It's a time to explore the many trails and tracks that criss-cross the mountains, to wander through the vineyards and to taste the delicious wines that they yield. It's a time for sunbathing, swimming and sundowners on the patio. Summer is a time to celebrate, and at De Zeven, we like to celebrate in style. Here are some of the adventures that lie in wait in the Banhoek Valley:

Run, walk and drink wine!
If you're a trail runner or a keen hiker, we can also recommend routes that will suit your fitness level and interests. So, whether you want a challenging run to the top of a peak, a romantic stroll to a private viewpoint or you want to take it slow and do some wine tasting on the wat, we can point you in the right direction. We can even pack you a picnic basket to make it a romantic walk in the Winelands.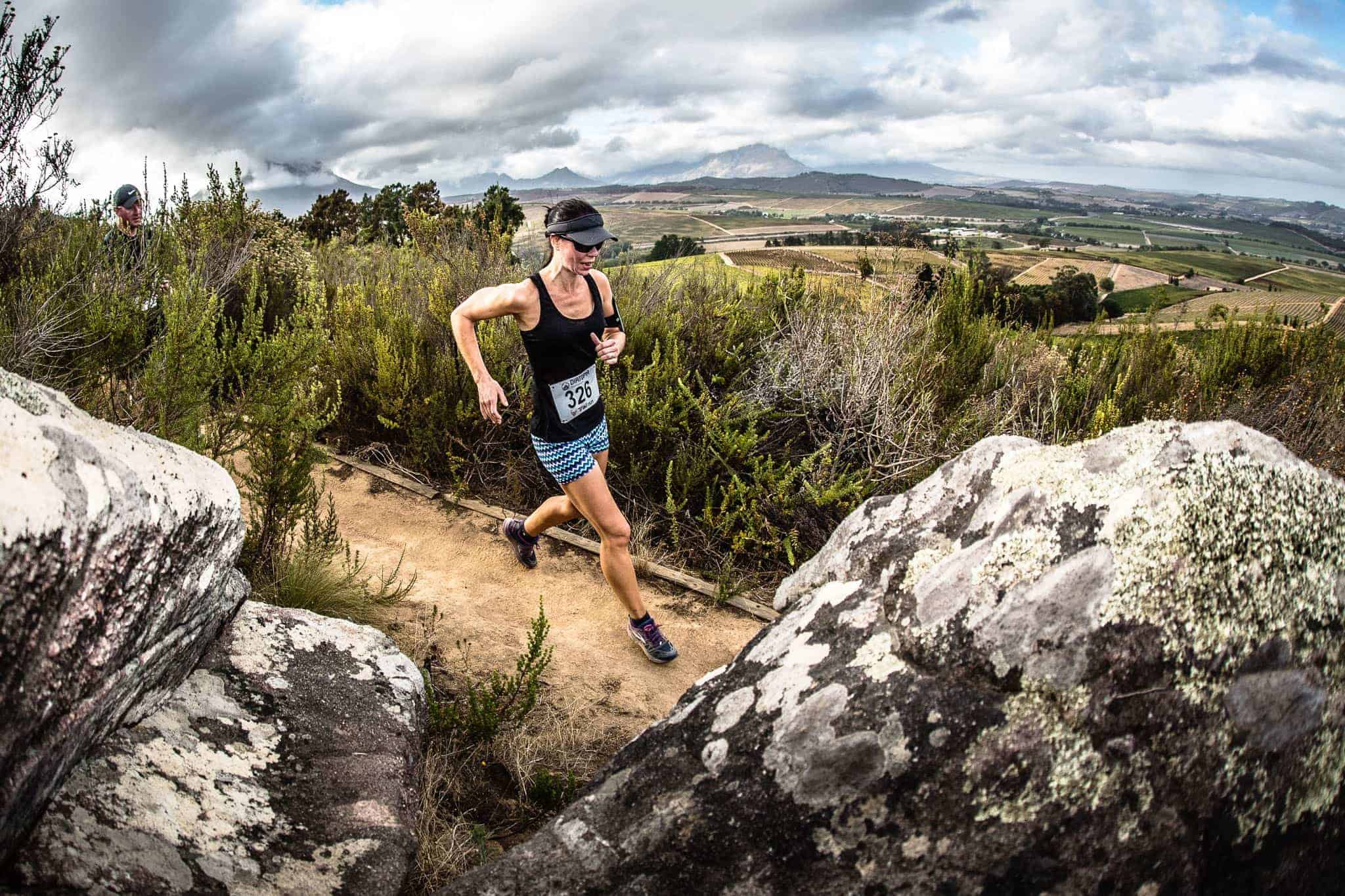 We're geared for cyclists
If you're someone that enjoys the outdoors, you will be delighted at the variety of activities that our stunning valley has to offer. For the mountain bikers, there is a variety of trails and tracks on our doorstep – including the very popular Boschendal MTB Trails. We love hosting cyclists for events and training sessions, so you're more than welcome to bring your bike. We even have a dedicated locker room with a bike rack for you to keep your trusty steed.

Pool-side service with a view
For those blistering hot days, there's no better way to cool down than in a refreshing pool with a view – far away from the beachgoers and the usual crowds. Take a dip in our rim-flow pool or laze around on a lounger with a good book in one hand and a glass of bubbles in the other. If you start getting snacky, let us organise a cheese or charcuterie board for you, so you can keep soaking up the sun and making the best of those glorious summer days.

An outdoor space for all your needs
Our courtyard, viewing deck and patio are the perfect spaces for fabulous sundowners – each with their own appeal. Whether you want a spot in the sun, a shady bit, a view from on high or a quiet table nestled among the vines, our outdoor spaces can make your summer days feel so much longer.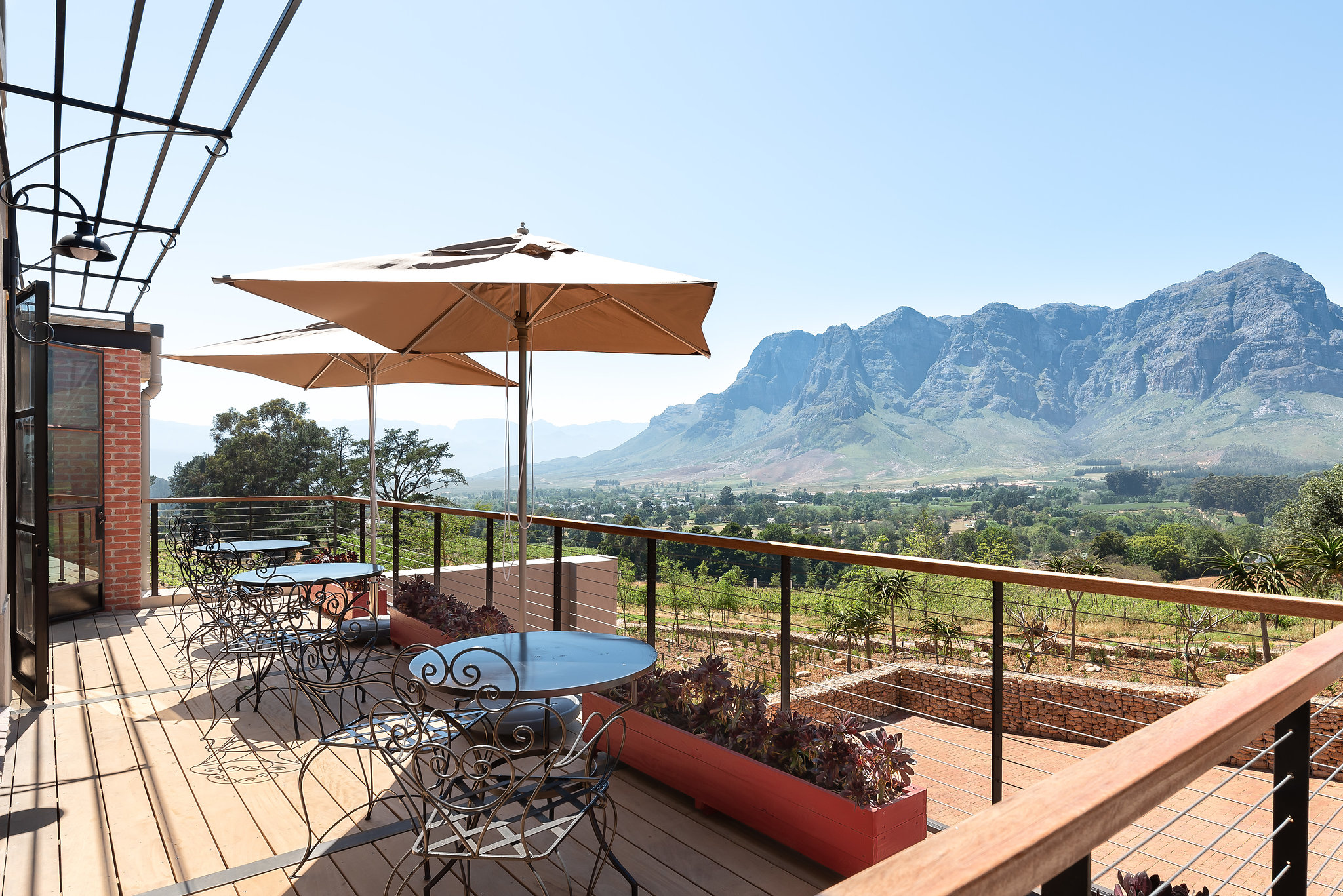 Chill in your room
And for those who just want to take all of that summer vibes into a space of private bliss, your room will be ready and waiting for you to just kick back and enjoy some serious me-time. With your built-in aircon, large windows, nifty shutters and block-out curtains, you can decide how much of summer you want to let in.

If this sounds like your kind of summer breakaway, get in touch with us to book your spot in the Banhoek Valley.